Own your Terminal.
Awesome Features, Absolutely Free and Open Source.
Other Plattforms
Work smarter, not harder.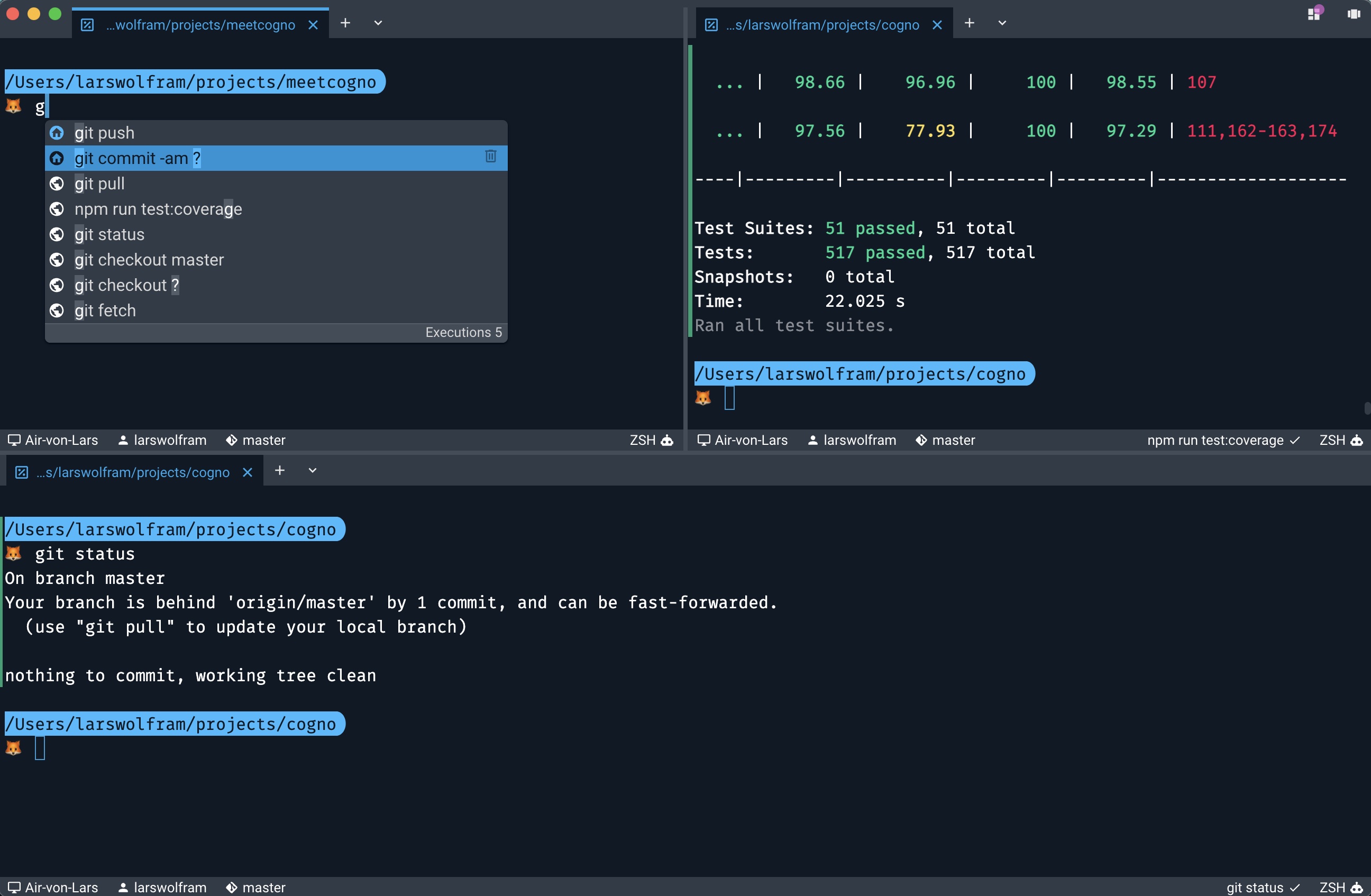 Cogno learns from your input and makes useful suggestions. Two or three keystrokes is all it takes to find what you're looking for.
Powerfull Autocompleter

The autocompleter learns from your inputs, regardless of the command-line tool you use. Cogno suggests the right commands at the right time.
Tabs and Multiple nested panes

You keep the overview, even with several shell sessions open at the same time.
Configurable shortcuts

With Cogno, configure your shortcuts seamlessly across different shells. Bash, Powershell, Zsh? It doesn't matter. Shortcuts remain consistent.
Blazing fast navigation

Cogno learns your frequently visited folders and suggests them to you. You've never switched directories faster.
Workspaces

Save your window layout and open tabs in workspaces. This allows you to quickly restore preferred window arrangements based on the situation.
Shell command and output recognition

Copy a shell command or its output with a single click to your clipboard. Or scroll instantly to the beginning of the output. No more endless scrolling.
Effortlessly customizable.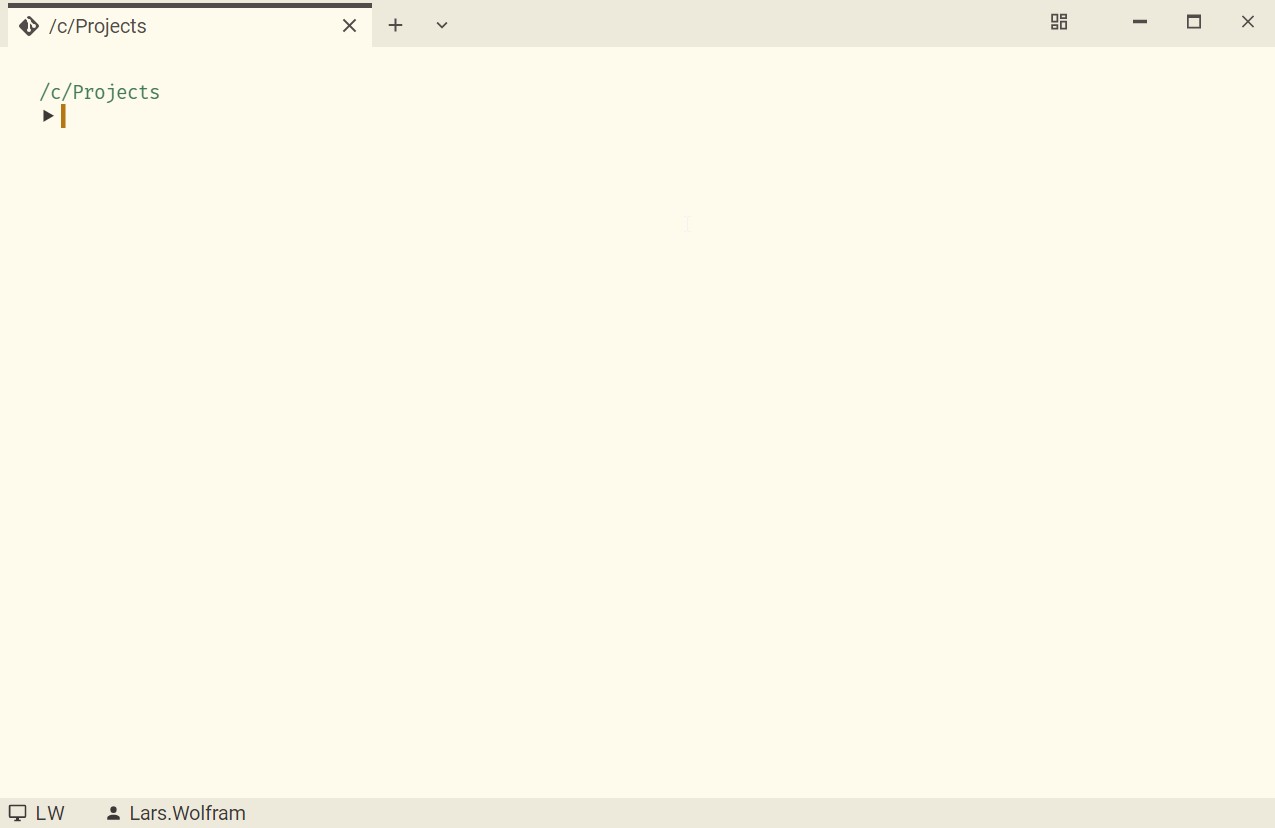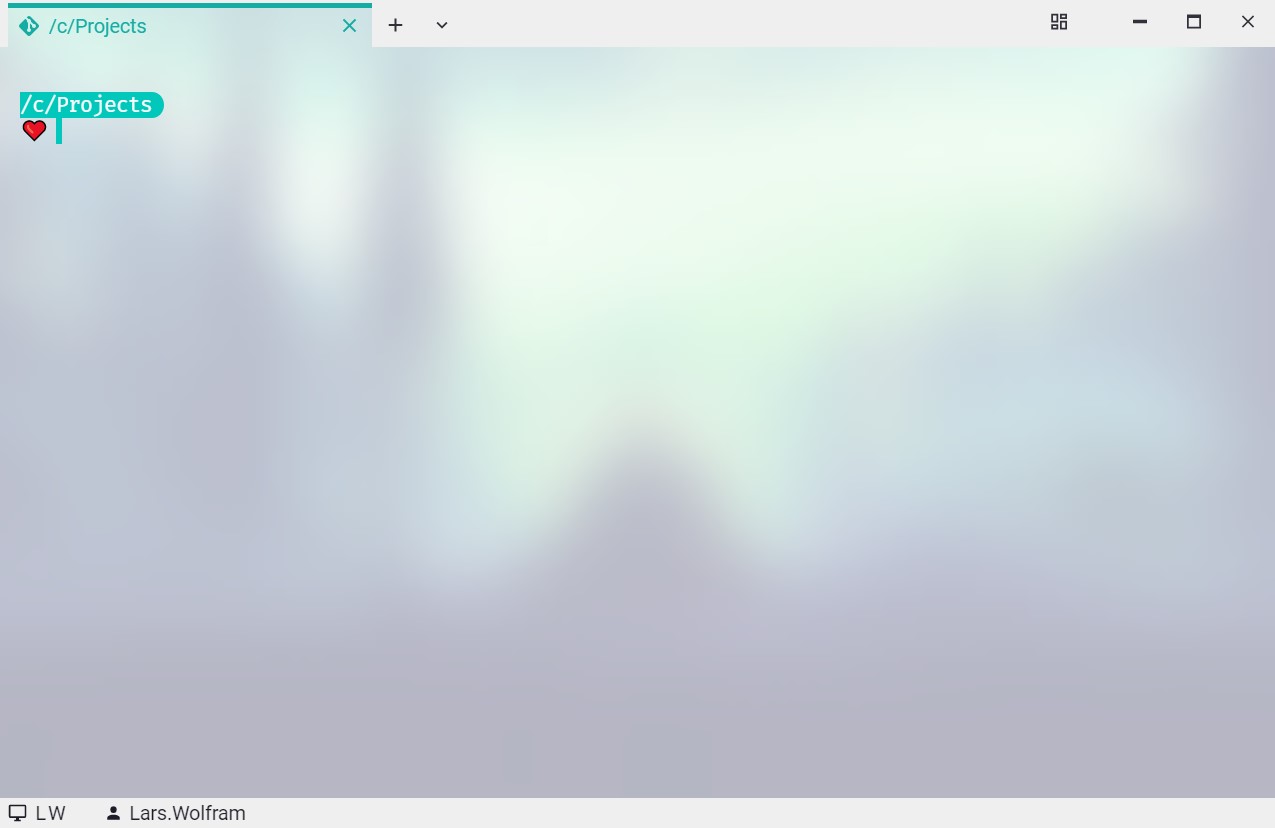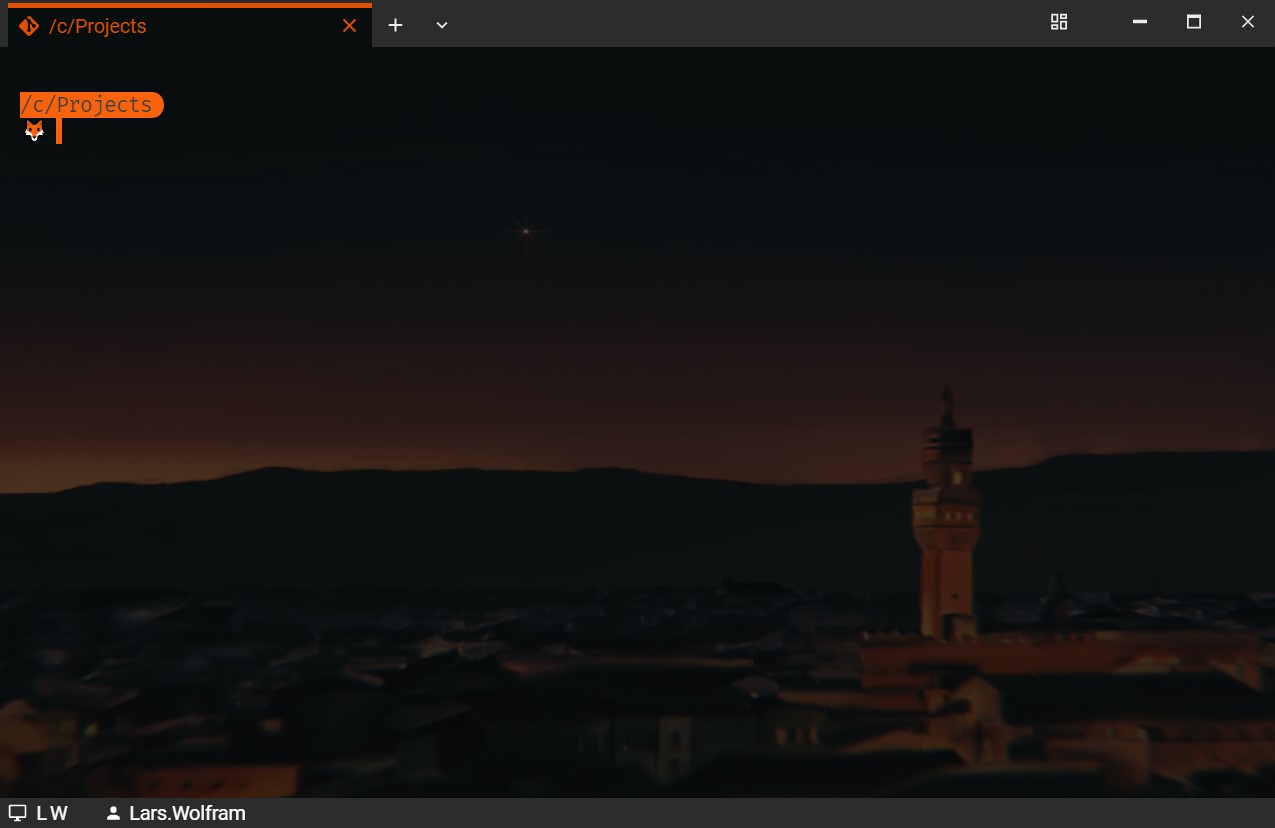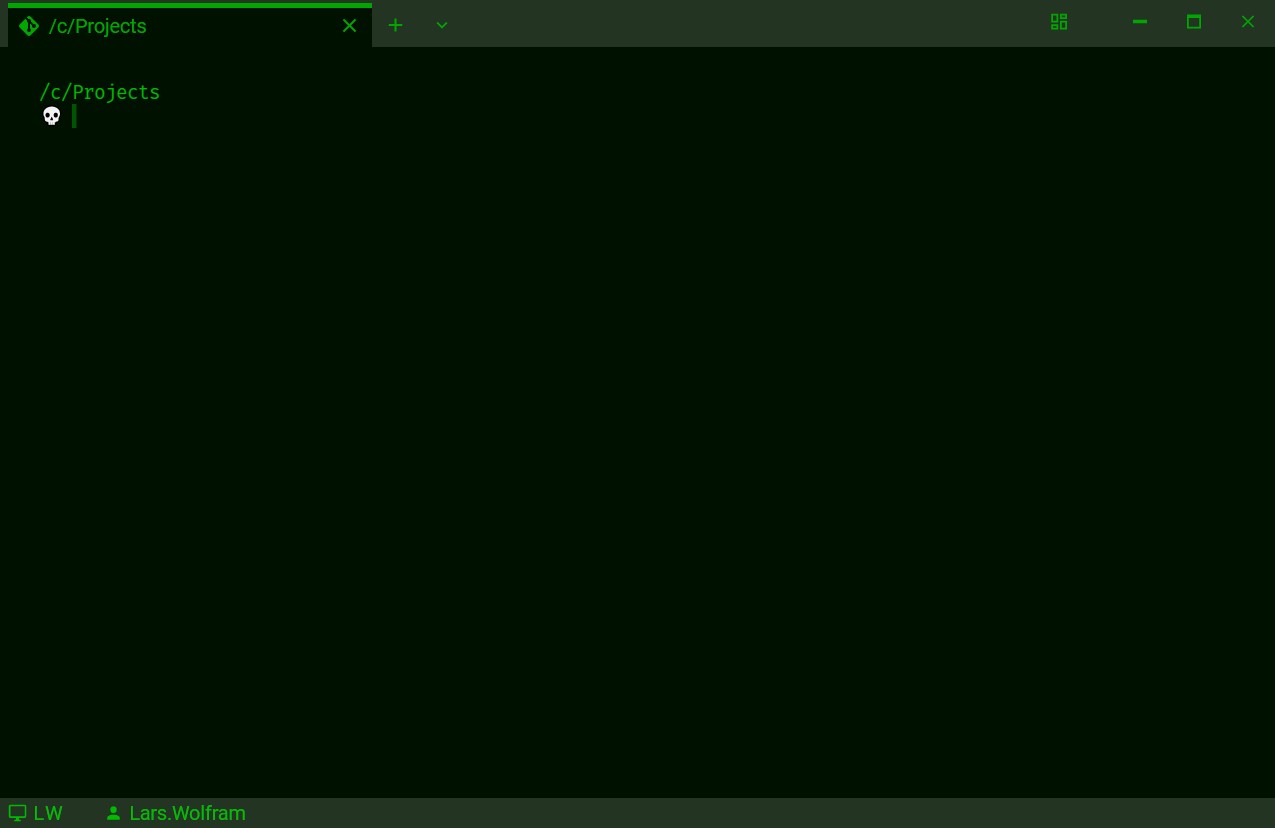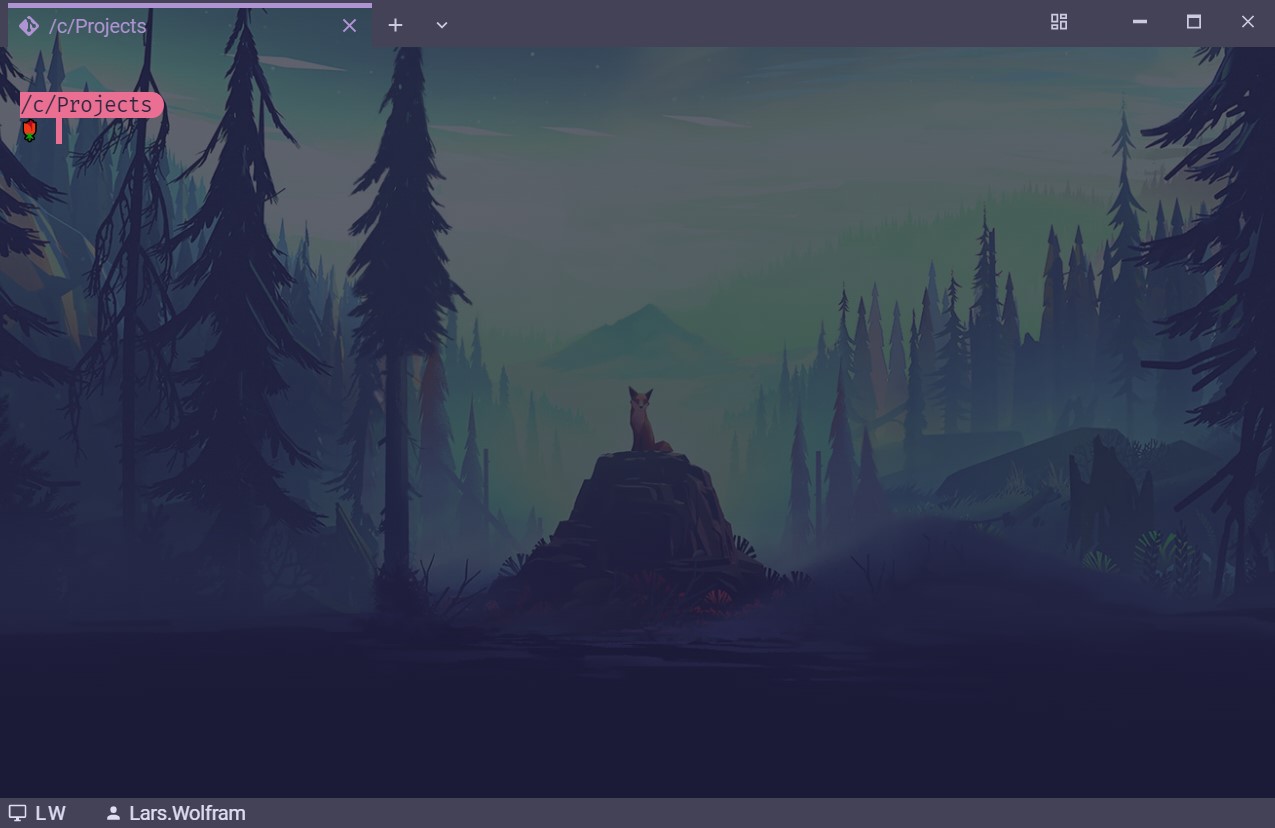 Cogno offers effortless theming, allowing you to personalize your Terminal to match your unique style and preferences.
Theme Editor

Cogno provides a theme editor complete with a preview function, making it easier than ever to customize your terminal's appearance.
Use a JSON File

Alternatively, you can customize settings by editing a JSON file, all openly stored. Simply use a text editor.
150+ Themes

We offer a wide range of installable themes, powered by terminal.sexy
Make Cogno your own terminal.